Creating a beautiful interior using polka dots patterns isn't a new idea. It is quite hard to achieve though as most people tend to go over the top and miss the whole point of the polka dot. You want to tease your viewers with them not plaster it everywhere, it should be used as a highlight.
Here, have a look at this room on the left. The carpet is lovely and the polka dots don't look out of place at all. You need to remember that the polka dot will become the focal point of any room so if you're wanting to have a fashionable interior do not over do it!
Small coloured circles have a big impact on the room – even in small doses. Polka dots somehow make us feel happy, theres somerthing about the pattern that just says cheery, outgoing, bold etc etc its quite a unique feature. So where can you put polka dots? walls, furniture, rugs, pillows, curtains, towels so pretty much anywhere
Adding polka dots to a room can be challenging as they don't always fit in with other patterns, colours and shapes in the room but if you do manage to successfully combine them all then you'll have yourself a masterpiece.
Look at how beautiful these are below:- 
Notice the different patterns in this room, yet it goes so well. Consider the colour choice of your polka dots too.
Now this one was a joke, I think we can all agree thats absolutely mental.
Polka dots do tend to look good in any kids room.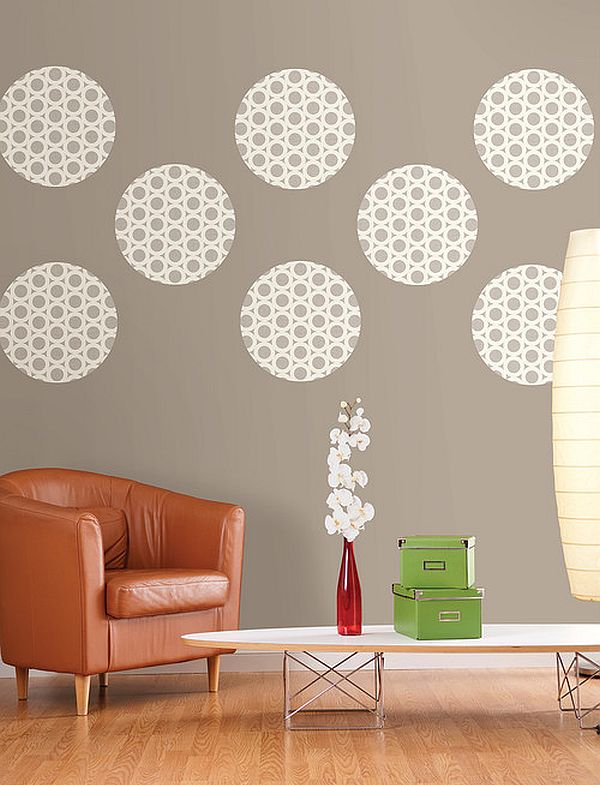 But can be used anywhere else too
I love those pillows, great combination with the pillows.
So hopefully you've got some ideas now and can apply polka dots to your house!